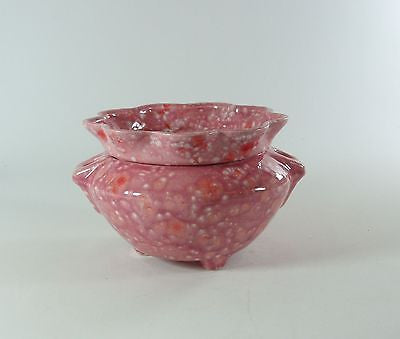 Medium Classic Peppermint Twist
---
---
---
 This African Violet pot is a self watering pot perfect for small house plants. The outer pot is glazed outside and inside and is the part that you fill with water. The insert is where you put your plant. Only the upper rim is glazed so that water can be absorbed by the unglazed bisque portion as it is needed.
Outer pot: About 7 inches at the widest point by 4 inches tall with the insert in place.
Insert: Planting area is approximately 3 1/2 inches wide by 2 1/2 inches deep. The ruffled upper edge is about 5 1/2 inches across.
---
Share this Product
---